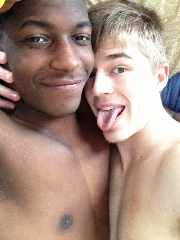 The Lottery Ticket
by
John S. Lloyd
One March afternoon Chet was not feeling well and decided that he needed to write a will. He had limited resources other than his house, his pension and his Social Security. His savings were about $3000. He wanted to make sure that the house and his savings went to his grandson, DeMarco. He did not want his children fighting with DeMarco after he passed. He walked into a small white clapboard house off of Main Street. The placard outside read "Ian Jones, Esq, Attorney at Law". He knew Mr. Jones's reputation because he was attorney to the school board. He tried the door; it was locked so he knocked. A young man, perhaps 30 years old with curly brown hair, opened the door. Chet introduced himself. The man identified himself as Ian Jones. With his tie slightly off center and his collar button open Ian appeared distracted. Chet explained what he needed and they scheduled an appointment for the following Tuesday. Ian apologized for his abrupt greeting but said he was in a hurry to get some legal papers ready for a client.
On his way home from Ian's office Chet stopped by his local 7-Eleven store to buy a lottery ticket. He did not fancy himself a gambler but liked to watch the weekly drawing of the winning balls. A year ago he had won $20. He bought his ticket and a gallon of milk, and walked on home.
Chet Wilson was a grandfather but also the legal guardian of his grandson, DeMarco Messenger. DeMarco had been with his grandfather since he was seven years old when his unwed mother had abandoned him. She subsequently died of a drug overdose leaving DeMarco in the care of her father. Chet had been widowed ten years earlier and never remarried. He had three children but none wanted to take DeMarco. After consulting with his pastor and the pastor's wife he decided he would take the child. Chet had retired from his janitorial and maintenance position in the local school system about the time he took DeMarco.
At the beginning DeMarco was a challenge in school. Chet took it upon himself to find creative ways to get DeMarco interested in school. They took field trips, watched documentaries together, and Chet found a tutor who really liked teaching. Chet and DeMarco attended a small Methodist church with a strong children's Sunday School program. DeMarco loved being his friends at church. He particularly liked the fact that high school boys were usually leading the games. Chet's attention paid off as DeMarco approached high school. Chet spoke frequently to his friends of his worries about what would happen to DeMarco when he was gone.
He and DeMarco lived in a tidy brick home on a tree lined street in the small southern town of Holston, Kentucky. The house had two bedrooms and one bathroom. Because Chet did not like to cook he allowed himself the luxury of a hired black woman to cook for the two of them. She came three times a week and the other days they ate out or had leftovers. Chet and DeMarco were both mixed black and white so Minnie felt completely welcome to treat them like her own children. Chet welcomed DeMarco's friends for meals and encouraged conversation about sports, music, television and whatever the boys wanted to talk about. He did not discourage "jive" or "rap" speech but did not allow profanity.
He returned to Ian Jones's office the following Tuesday and explained his concern about his health and his concerns about what would happen to DeMarco when he was gone. Ian listened patiently, took notes, and suggested that he come to their home and meet DeMarco. Ian was concerned that the documentation would have to be done correctly to avoid Chet's children contesting the will. Ian invited Chet to stop by the office on Friday so he could meet DeMarco. Chet agreed but was hoping there was not a sporting event at the high school that DeMarco was going to. When he got home he found DeMarco hurrying through his home work with the explanation that he was going to a friend's house for dinner and video games. Chet brought up the subject of the meeting with Ian. DeMarco agreed that he would go if his friend Jimmie could come for dinner afterward. Chet explained to Ian wanted to meet DeMarco. DeMarco was concerned that Chet wasn't telling him everything but agreed to participate.
Friday night came and DeMarco had just finished cleaning his room when there was a knock at the front door. While Chet had not drunk alcohol for years he did keep a small supply in the cupboard for guests. He invited Ian in and offered him a bourbon which Ian accepted with a little water and ice. Ian was surprised that the two boys sat with him and Chet before Minnie set the food on the table. Ian saw before two fifteen-year-olds - DeMarco was six feet tall and milk chocolate skin like his grandfather and Jimmie was light skinned almost white with long blond hair. Minnie announced dinner so Ian rose to leave. Chet invited him to stay for dinner to savor some of Minnie's fried chicken. Ian agreed to stay. The conversation was light except for a few pointed questions that Ian had for DeMarco about his hopes for college and career. Chet knew that Ian was developing a plan and he was pleased. Dinner was over, dishes cleared, Ian was getting ready to leave but arranged for another appointment with Chet for the following Monday afternoon. Chet turned on the television to watch the weekly drawing. His ticket numbers did not match so he switched over to the ten o'clock news. DeMarco and Jimmie went into DeMarco's room and closed the door. Chet suspected that Jimmie was staying the night which was fine with him. At 10:30 he went to bed. He was aware of noise from the adjoining bedroom several hours later but assumed that it was the two boys wrestling.
Ian drove his black Audi A6 to his home, a farmhouse about three miles out of town. The night was clear and moon full. His dinner with Chet and the boys had him wondering what would have happened to him if he had not had a supportive mother and father. He noticed a man walking along the road but didn't know him so didn't stop to offer a ride. He was thinking about his parents as he turned onto his long, gravel driveway. He showered and got into bed alone as he always did. He fell asleep thinking about DeMarco and Chet.
In the morning he noticed his black Labrador, Molly, was unusually restless. He let her out and she headed directly to the shed where he kept the riding lawnmower. He pulled his jacket on over his boxers and tee shirt, slipped into his clogs and followed her. She was scratching at the door when the door opened and a man appeared holding his hands in the air. Ian challenged him and the man apologized for sleeping in the shed. Ian, in a moment of weakness, invited the guy into the kitchen for coffee. The fellow was 40ish but scruffy and dirty. Ian was the type person who took in strays. They talked as Ian fixed the fellow breakfast. The man was unusually polite and offered to do any chores that Ian needed to have done to pay for the breakfast. Ian had planned to plant a garden and was dreading turning the soil with a motorized garden tiller he had rented. He asked the guy if he would be interested. Immediately the fellow was up and outside asking the dimensions of the garden. Ian had already laid out the plot on paper and handed the plan over. The man got to work turning the soil and breaking up the clods. Once that was done he mounded the rows before asking Ian for the seeds to plant. Ian went to the shed and brought out three tomato seedlings and green bean and lettuce seeds. The man on his hands and knees carefully planted the seedlings and the seeds. He got the garden hose out and generously watered the seeds.
After a lunch of baloney sandwiches and Cokes Ian thanked the fellow whose name was Howard. He was ready to pay him $30 when the man asked Ian if there was other work he could do. Ian hesitated but then agreed he did have other work to be done but not that afternoon. Howard said he would return the next day to begin the work pruning and cleaning up the shrubbery. He returned in the same clothes. Ian assumed he had slept outside or in another out building somewhere. Howard worked hard and really got the outside of the house looking good. He offered to return the next day and do the mowing. Ian began to think of a number of jobs including painting the window trim that he was dreading. Ian told Howard to return early Monday morning. He not only had his meeting with Chet but was due in court for a hearing and later had a property closing so he had to get to his office by 8am.
Even though Ian had a hectic weekend working with Howard he was ready for his Monday meetings. Ian printed a basic will format intending to fill in names and amounts for Chet to consider. To Ian's surprise Chet came to the appointment prepared:
He wanted DeMarco to be able to stay in their house if he wanted to. Chet wanted to use the proceeds of a $25,000 paid up life insurance policy to pay for the taxes, maintenance and a $250 a month allowance for DeMarco until he finished high school
He stipulated that the house should then be sold and the proceeds used to fund college for DeMarco. He suggested to Ian that he wanted to provide counseling for DeMarco on making life decisions. Ian suggested that he could do that for a small hourly fee. That was to be written in the will for a total stipend to Ian not to exceed $3000 over a four year period.
He wanted DeMarco to have a car with insurance paid when he was old enough to drive. The will would stipulate that DeMarco could buy a used car from the money Chet would leave him.
He asked Ian to serve as executor of the will, which Ian agreed to do. The question came up of guardianship of DeMarco until he was 18. Chet definitely did not want to involve his children. He and Ian settled on asking the principal of the high school whom Chet knew from church to be the official guardian. Ian agreed to approach the principal, Harold Rice, a distinguished, unmarried black man, to see if he would consider taking the responsibility for DeMarco if the need arose. Ian agreed to contact Rice at the end of their meeting
Chet was unusually anxious to get the will completed and notarized. Ian agreed to work on the document, get Mr. Rice's answer, and have the document ready by Friday when they would meet again. Ian hoped that Rice would agree and also serve as witness to the signing of the will. Even though DeMarco was not of age Ian wanted DeMarco to be attendance at the signing. He had a premonition that Chet was sicker than he was letting on. After he left Ian's office Chet stopped by his local 7-Eleven store to buy one lottery ticket and noticed that the Power Ball was over $100,000,000. He bought two tickets and a gallon of milk, and walked on home.
At dinner on Monday night Chet told DeMarco about the document signing. DeMarco was upset and didn't want to consider that his grandfather might die. The meeting took place as planned with DeMarco and Mr. Rice in attendance without disclosing that Mr. Rice had agreed to be the official guardian if that became necessary. Even though Chet's resources were limited Ian suggested that a trust be established for DeMarco which would be small to begin with but would grow when the house was sold. After the signing Chet and DeMarco went home to Minnie's Friday-night fried chicken. Mr. Rice stayed behind and invited Ian to have a drink. Ian found Harold Rice attractive and unusually candid for a principal of a small town high school. He told Ian he had come to Holston from the city because he was tired of being a vice principal in an intercity high school and wanted to try being the boss. He told Ian he found the community welcoming of a black man as the principal. He confided that he had been surprised when the school board selected him three years before.
They had a second drink and agreed to continue the conversation. At dinner Ian brought up his premonition about Chet's health. Harold asked specifically what would be involved if he became a guardian. Ian said that until DeMarco was eighteen he hoped the guardian would help DeMarco decide what was best for him. When DeMarco reached eighteen the job would officially be over. They departed from the Italian restaurant with Ian inviting Harold to his home on Sunday. Harold invited Ian to church. Ian accepted although church was not his normal Sunday morning activity.
When they got to church on Sunday Chet, who was the usual greeter wasn't there. Harold commented on that fact to Ian. DeMarco was not in sight but came in a few minutes later. DeMarco said he had stayed overnight with his friend Jimmie, so he didn't know where Chet was. Ian grew increasingly nervous the longer the service went on. As soon as the service was over Harold put DeMarco's bicycle in his trunk and the three went to check on Chet.
When they got to the house DeMarco opened the door to the sound of the television blaring. There slumped in his rocking chair was Chet dressed in his long underwear. A human odor in the room was from the bowel release that had occurred when Chet had died. His glasses were still on his face and the newspaper and several lottery tickets lay on his lap. Mr. Rice felt for a pulse but it was quite obvious he was dead. DeMarco was totally quiet as Ian first dialed the police and then the funeral home. DeMarco set the paper and tickets on a side table and knelt before his grandfather. He tried not to cry but slowly his eyes filled with tears of sadness and then fear as he realized the life he had known was over and he didn't know what was going to happen to him. Mr. Rice touched his shoulder. When he rose Ian and Mr. Rice jointly hugged him close as the police car arrived. The officer knocked and was allowed in. The paper work was brief. The funeral attendant arrived to remove the body. DeMarco, Ian and Harold sat at the kitchen table discussing what to do. DeMarco had no idea how to reach Chet's children but did know one of Chet's sisters, his great aunt. She lived in a nearby town so he gave her a call. He reported that her response was cold and uninterested. She said she was not well enough to attend the funeral. He asked about Chet's children and she told him she had no idea where they were. This led to a search of the house for telephone numbers to no avail.
While no autopsy was required the three presumed that Chet had had a heart attack. Ian suggested that they inform the newspaper and announce a memorial service and burial service for Tuesday morning. The service would be at the funeral home where Chet had prepaid a simple burial including a plot in a memorial garden on the edge of town. Harold had only a small condo so Ian invited DeMarco to stay at his house so he wouldn't be in Chet's house by himself. Mr. Rice strongly encouraged DeMarco to agree. DeMarco was in shock and asked Ian what would happen to him. Ian assured DeMarco that he and Mr. Rice would make sure he was not left alone.
Chet's funeral was well attended by former teachers and students from school where he served as janitor and maintenance man for twenty-five years. Many church members attended as did Minnie, their cook. DeMarco's friends skipped morning classes to come. The adults warmly greeted DeMarco and wished him well. Ian and Harold stayed close to DeMarco as did his friends, Jimmie, Eric and Seth. The burial was postponed because the grave site wasn't ready. A small group went to the Italian restaurant for lunch.
Eric mentioned that someone in town had won the Power Ball but the person had not come forward. Ian immediately looked at Harold. Nothing was said to the boys and after lunch the boys went back to school with Harold. Ian stopped by his office to print a list of the winning numbers for the Power Ball the previous Saturday night and went to the house to look for Chet's lottery ticket. Harold said he would join Ian as soon as he could drop the boys at school and make sure they had excused absences. About forty-five minutes later Ian and Harold arrived at Chet's house simultaneously. It was as they imagined and also feared. Not only did Chet's ticket match the numbers for the regular lottery, he had also won the Power Ball. They laughed and sat beside each other on the sofa. Ian was sure the winnings would be part of Chet's estate. Suddenly a minor estate of less than $100,000 had grown into millions. They were the only two who knew. They speculated that the convenience store that had sold the ticket would be notified so speculation would begin. Ian was concerned that some people might suspect that DeMarco did something to cause Chet's death. Ian called the funeral home and spoke to the director. He apologized but said he had decided to have an autopsy performed, which the director couldn't understand. He said that the vital organs had been removed but they were still at the funeral home. Ian called the coroner's office only to get an answering machine. He asked for a call back from the coroner which occurred within minutes. He vaguely knew the coroner and briefly described the situation. He was told that a full autopsy would not be necessary but recommended a partial of the heart only which could occur in a day or two. Ian ordered it and called the funeral director back and asked him to hold the organs as a safety measure.
In the meantime Harold was on his cell phone to the state lottery office. Obtusely he inquired what happened to lottery winnings if the winner has expired. He was assured that the proceeds belong to the estate. He thanked the person but only after securing the names of several attorneys who dealt with previous lottery winners who wished to remain anonymous. When he and Ian sat together Ian told him that he was a law school classmate of one of the recommended attorneys. While Ian knew the proceeds of the Power Ball last Saturday were over $100 million he wasn't sure of the final amount. The conversation turned to what to tell DeMarco. They decided that until they were both more comfortable with the DeMarco's options they would hold off telling him of the situation. They drove to the high school where scheduled classes were to end in thirty minutes. They knew that DeMarco was running spring track so he would not be leaving soon. Before they left the house Ian called his friend, who was a commander on the police force, and asked him for more than regular patrols of DeMarco's neighborhood. After a death a burglary is more likely. His friend said he understood and agreed to order those for the next few days.
Mr. Rice let the track coach know that DeMarco should come to his office after practice to get his ride. The coach had been surprised that DeMarco had come to practice after the funeral. Mr. Rice commented that maintaining a regular routine was probably more important than grieving. He assumed the grieving would come later. About 6:30 DeMarco timidly knocked on the principal's door. When Harold opened the door DeMarco saw Ian sitting there. He rushed in and Harold who held him tightly comforting a scared young man who at fifteen had to face the world without a family.
They got into Harold's car and drove to Chet's house to get DeMarco's clothes, some school books and his computer. He brought his hiking boots because he wanted to go hiking with Jimmie over the weekend. Within moments a policeman was at the open front door. Ian introduced himself and explained what they were doing. The officer reported that the patrol officers had been told to keep a close watch on the house. The three of them followed him as he drove off.
Ian called in a pizza carry out order to take to Ian's house. As it turned out there were four for dinner because Howard who Ian had totally forgotten was waiting on the porch for his pay. He was definitely cleaner than when Ian had seen him before. The yard was looking great. He had begun to wash the lower windows and said he would be back to finish the upper story windows. Ian didn't argue knowing all that was needed. Ian invited Harold to stay overnight since there was a third bedroom. He agreed but he and DeMarco had to leave early in the morning for school so he could stop at his apartment to change clothes. The main event was dinner followed immediately by showers and bed. Since there was only one bathroom upstairs so modesty was cast aside.
Harold and DeMarco were on their way into town by 7:00am. Ian presumed that Howard must have slept in the shed because he was at the backdoor ready to work. Ian offered him coffee and toast. Howard asked if he could just keep working. Ian said "Yes" because he was too busy to worry about household matters. Ian proceeded to call the coroner's office and was told the coroner was at the funeral home. He quickly dressed for a court appearance and drove toward town. He found the coroner who reported that Chet had had a massive heart attack. Ian waited for him to sign the death certificate because he could foresee the conspiracy theorists coming out of the woodwork when the lottery winner was announced.
At his office he dialed his law school classmate, Paul Pierce, in Lexington. After exchanging pleasantries Ian told the attorney he was representing the winner but that the winner wished to remain anonymous. He didn't go into details. Ian found out that the winner could remain quiet for only a limited number of days. He was also told that a decision would have to be made regarding how the winner wished to take the money. At the end of the conversation Ian retained Pierce to assist but did didn't tell him the entire story. He invited the Pierce to come to the Holston, which was about an hour from the capital, Lexington, for a paid consultation. They agreed on a day which Ian knew was a school holiday so Harold would be available.
When Paul Pierce, an athletic bald black man, arrived at Ian's office Ian was surprised how much more attractive he was than Ian remembered. Ian assumed the Paul was a gym bunny because of his full chest and tight shirt sleeves. Knowing that Harold was coming he invited Paul to come out to his house for a more casual conversation. Ian could tell Paul was curious because of the evasive nature of his comments. When they arrived home Harold's car was already in the driveway. He hadn't expected that DeMarco and Jimmie would be there. Inside he found the two boys in the kitchen fixing a lunch which they planned to take on a hike to a small lake on the back of Ian's property. Ian introduced Pierce to the group without telling the boys the purpose of his visit. As soon as they were gone Harold, Paul and Ian sat in the tidy living room with all the windows open. Ian opened up to Paul about the situation. Paul listened quietly for a long time. When Ian finally paused Paul said, "You guys have a real challenge because the amount of money the boy is going to receive has ruined many people."
Ian countered, "Yes, we know and we want to avoid the publicity and the notoriety as much as possible.
Paul thought for a minute, "Do you expect Chet's children to challenge the will?" Ian said that they expected that but hopefully had planned for that in the original will. Paul warned them to expect a challenge nevertheless. Both Harold and Ian began to discuss how and when to tell DeMarco about the lottery winnings. Ian suggested a walk to see what the boys were up to. While Harold and Paul were casually dressed neither was dressed for hiking. Ian suggested that the three ride in his ATV to the lake. He suggested that he had clothes that would fit Harold but not Paul. Paul asked if Ian had gym shorts and trainers since it appeared that their feet were the same size. After finding enough of the right clothes they got onto the ATV and roared off. Five minutes later the engine sputtered; Ian had forgotten to put gas in the ATV. They got off and decided to walk. They were chatting away when Harold suddenly stopped and put his index finger to his lips. The men immediately quieted. He motioned them to a sheltered spot where they could see DeMarco and Jimmie. Both boys were naked and kissing passionately. Each boy had his hands firmly on the other's ass. From their wet hair and glistening skin it appeared they had been swimming in the pond. The men backed away and did not interrupt. They walked silently back to the house.
After taking off shoes the men sat on Ian's front porch. Ian started, "Harold did you suspect?" Harold responded that he had been told by what he considered an unreliable source and said it didn't really matter to him.
Paul jumped in, "I don't think the fact that he may be gay should affect whether or not we tell him about the money." All agreed and about that time the boys came in and asked why the ATV was in the field. Ian explained that they had come looking for them.
DeMarco said, "We didn't see you but I suspect you saw us."
"Yes, we did."
"Good then you know that Jimmie and me are boyfriends. That means we don't have to tell you what we came in to tell you." It was like tension was completely removed from the room. "Jimmie and I are going to shower. What are we going to eat?" Ian didn't answer the question but encouraged them to go shower.
"I happen to have three good size steaks that I was going to fix tomorrow night. I think there is enough salad and potatoes to satisfy us. It won't be a lot."
The dinner proceeded and Ian did not miss the looks that Harold kept directing toward Paul. After the boys had been excused Harold said, "Paul, I am hoping you are interested in men."
Paul smiled and said, "I am."
Ian said, "What is this Coming Out Day?" They all laughed. The threesome returned to the subject of the lottery money. It was decided that Paul would sleep at Harold's apartment and return in the morning for a conversation with DeMarco. Ian suggested that Harold drop Jimmie at his home which he agreed to do. Ian went upstairs only to find the boys sleeping so he figured they would deal with whether or not to include Jimmie in the morning. He figured that DeMarco was going to need Jimmie but was uncomfortable involving Jimmie.
He told Harold who agreed that they would go grocery shopping and come back with clothes to stay the weekend. Paul said he had to leave early on Sunday morning for a party he was committed to attend. Lexington was an hour and half away so he needed to leave by ten.
It was close to nine o'clock and there was a knock at the back door. Ian realized that he hadn't seen the Howard, the handy man, all day so he concluded it was him. Howard apologized for knocking so late but explained that he was helping a neighbor plan and plant his garden. Howard was dirty from the physical work that he had done all day and said he was off to sleep in the shed if it was OK with Ian. Ian sensed uneasiness on the man's part. Harold and Paul came to the back door to say good night Without further discussion Ian suggested that he would see them in the morning. Paul left his car in the driveway. Ian invited Howard into the kitchen. His clothes were dirty as were his face and hands. Ian suggested he drop his clothes and take a shower in the laundry room which Ian used when he was working outside rather than messing up the bathroom. Howard said, "Ian, I appreciate the offer but these are the only clothes I have right now."
"I'll find something for you to wear." Without further encouragement Howard stripped off his shirt, shoes, socks and trousers. His boxer briefs were saggy and disgusting. Ian couldn't help but notice the man's body which was tight and firm. He observed a long scar across Howard's chest. There was also a smaller scar on Howard's face. Howard modestly turned away from Ian and walked into the laundry room. Ian went looking for clothes. When he returned Howard was toweling off and paying particular attention to his sizeable penis. Ian handed him clean long-sleeve shirt, blue underpants and a pair of blue jeans that were going to swallow Howard. Howard graciously accepted and turned away to pull up his underpants.
As he snapped his pants he turned to Ian. "Can we talk for a few minutes?" Ian was surprised but agreed and asked if Howard wanted coffee or a Coke or a beer.
Howard sat at the table. "A Coke is fine, not a beer I am a recovering alcoholic. I don't want to get started."
Ian said, "What's on your mind?"
"Well, I know you have been really busy with the funeral and everything. I owe you an explanation and an apology."
"How so?"
"Well, that first night that I came to your door I was on a mission which was completely ridiculous. I was a reporter for the Capital Times until I lost my job because of my drinking. I have been doing odd jobs for the last couple of months. This crazy guy hired me to spy on you."
"Why?"
"Well, he thought you illegally took advantage of a woman, a Mrs. Broadwell, to get her to sell you property that this guy wanted."
"Oh, Jake Martin, the asshole. He is wrong you know." Ian was seething at the point and was ready to throw Howard out.
Before he spoke further Howard said, "I know he is an asshole and I really like working for you. What I said is true, I am recovering and I found that working outside doing yard work and planting gardens is really therapeutic. I love wandering the property. I saw the boys this afternoon at the pond as you did. I didn't mean to violate their privacy. I know I am a smuck. I will leave now if you want me to."
Ian said, "Let's take this one step at a time. Do you still work for the Capital Times?"
"Yes and no I am only paid when they accept something I write. Tomorrow's paper has a piece I wrote revealing questionable dealings between Jake and several members of city council. The zoning violations are so blatant that I had no trouble finding them and verifying the collusion. There are going be many people in town who are going to be very unhappy. I wonder if I could stay here until things cool off?"
Ian's mind was racing thinking of the news that he had regarding the lottery. He said, "Howard, there is a spare room in the basement which hasn't been used much. I think we can clean that up and you could stay there and use the laundry room for your bathroom. I may have a bigger project where I could use your help."
"Around the house?"
"Let me go get your bedcovers and pillows so we can all get to bed. Tomorrow the two men who left will be back and we have business to take care of which involves one of the boys."
Howard said, "Does it have to do with Marco? He is grandson of that fellow, Chet Wilson, who passed away. There are rumors that Chet was the holder of the winning Power Ball ticket but no one can confirm that."
Ian did not know what to say. He thought that their secret was secure. "Where did you hear that rumor?"
"Well, I was in the 7-11 yesterday and I heard some guy talking to the cashier. She thought the winner might be Chet since she sold him two tickets and she hasn't seen him. She said the state lottery office had informed the owner of the 7-11 that the ticket was sold from their machine. She apparently didn't know that Mr. Wilson had died."
Ian wasn't sure if he could trust Howard so he said, "I don't know anything about that."
"If it is true I might be able to help you control the publicity."
"Well, let me sleep on it. We can discuss tomorrow."
"If it is true would you give me the scoop? I may be able to get my job back."
"Yes, it is true. Chet did own the winning Power Ball ticket. One of the men who left is a friend of mine and is a lottery specialist. We are trying to decide how to shelter DeMarco from the flood of publicity that will fall on him when the fact that he is a multi-millionaire becomes public."
Howard smiled, "I don't want to see the boy hurt, especially since he is gay."
Ian reacted, "Howard, we don't know if he is gay for sure. He and Jimmie may be doing what young teenage guys do - experimenting!"
"Maybe but being gay myself I know how tough it can be."
"OK, enough for tonight. Let me show you the basement room."
Ian collapsed into bed and immediately fell asleep. When he looked over at the clock the lighted dial read 8:30am. He could hear clattering in the kitchen and could also hear the water running in the shower. He walked into the hall with only a towel thrown over his shoulder. Coming out of the bathroom without clothes were Jimmie and DeMarco. Both boys covered themselves and laughed at Ian who said, "You guys have something to hide?" They threw up their hands revealing a long, tan uncut and tidy pudgy white dick. While both were flaccid Ian commented, "They looked slightly used," to which the boys laughed and went into the guest room.
When he finished showering and shaving he joined the boys and Howard in the kitchen. Howard had fixed a full breakfast of scrambled eggs and sausage including homemade biscuits. As the group was finishing Harold and Paul drove into the driveway. Ian went out to greet them with the news that Howard had shared. While standing around the car they decided it was time to tell DeMarco the news. They went into the living room except for Jimmie and Howard who were sent out for a walk. DeMarco couldn't understand why Jimmie couldn't stay but Ian convinced him that it was an important personal matter. Ian started but didn't get more than, "DeMarco, we have something important…"
DeMarco stopped the conversation: "So it true what I was told the other day that Chet won the Power Ball?"
Ian asked, "Where did you hear that rumor?"
"Jimmie and I stopped at the 7-11 where Chet always bought his lottery tickets. The clerk said she bet Chet had the winning ticket and asked me if he had it. I laughed and told her I didn't have any idea. Yesterday when you guys were spying on Jimmie and me by the pond…"
"We weren't spying."
"Well, whatever, Jimmie and I were speculating what life would be like for us if we were partners and had a million dollars."
"Well," Ian continued. "We are about to find out, right. Paul tells us that the news can't be kept quiet because of the rules of the Power Ball. I don't know if I can trust Howard but until recently he was a reporter for the Capital Times. I think he might help us keep control of the situation. You and Jimmie are fifteen years old and have so much of your life ahead of you. You know the money can screw up your life if you don't manage it properly."
"How much money will I get?"
Paul spoke up, "DeMarco, you can take the money two different ways: a lump sum of what I estimate is $48 to 53 million."
DeMarco snapped, "Wasn't Chet's winning over $100 Million?"
"Yes, but that is if you take the money in annual payments for the next twenty years." The question is do you want to manage your own money or have the government manage the money? No matter which way the government gets a big chunk for taxes."
"Fortunately, Chet had the will which you know about," Ian continued. "If he hadn't the money would be tied up in court for months if not years. Do you remember that there was going to be a trust for you? That is where the money is going and will be managed by Harold until you are eighteen or maybe longer if we can get a judge to support extending it until you are in your twenties. You have something to say about that, as well. Probably expect Chet's children to come after the money. We are going to have to manage that issue. If his kids start frivolous lawsuits the money could be tied up for a couple of years. We may want to consider a payoff agreement to avoid that unpleasant part."
Harold looked out of the window and saw Howard and Jimmie returning. "Can we trust that guy, Howard?"
"I don't know but he is a reporter and we could help him write the story," Paul said. "What about Jimmie?"
"What about Jimmie? DeMarco snaps. "I tell him everything and he is not going to be surprised when I tell him about this. He may want to call him mom and dad."
When Howard and Jimmie enter DeMarco says to Jimmie, "We were right, we're rich."
Howard pipes up, "I am going to write the story in the next couple of hours and I want everyone including the boys to review it. Paul are you going back to Lexington today?"
"No, tomorrow morning."
"If all of us stay here today I think we will be safe leaving the rumors unresolved but there is no guarantee. Would you want to drive me to the capital to drop off the story? I don't trust those bastards not to steal my story. I am worried that someone is going to take the 7-11 cashier's story seriously and start asking questions. I think it would be better to get ahead of the story."
There was additional discussion and it was decided that the entire group including Jimmie would travel to Frankfort and stay in a hotel there. Jimmie was coached on what to say to his parents. He would then turn the phone over to Ian who would invite Jimmie to join Ian and DeMarco for a weekend trip to the state capital.
When he was ready, Jimmie pulled out his cell phone and called his dad. Geoff Stein answered and Jimmie said, "Hi, dad, I am with Mr. Jones and he wants to ask you something." Ian was persuasive and he agreed that Jimmie could go with them. Ian promised that Jimmie would be home on Sunday evening. He got the impression that Jimmie's parents were really glad that he had a good friend like DeMarco.
Howard was using Ian's desktop computer which allowed him to shut the door and write the story. After several attempts he got an opening paragraph he liked: The winner of the $110 Million Power Ball ticket has been identified. But unfortunately fate intervened and the winner will not reap the benefits. The late Chet Wilson of Baybridge Street in Holston suffered a major heart attack and died clutching the winning ticket. His body was discovered by his attorney, Ian Jones, and the principal of Holston High School, Harold Rice. Coroner Barton Smith confirmed the cause of death as a major heart attack prior to burial of Mr. Wilson's body this past Wednesday.
Disposition of the proceeds is still being discussed with Mr. Wilson's attorney and state officials. Mr. Wilson's attorney has scheduled a press conference in the Lexington for Monday afternoon. Attending the press conference will be Harold Rice, whom Mr. Wilson designated as the official guardian of DeMarco Messenger, Mr. Wilson's grandson and heir to his fortune. Mr. Messenger's attorney, Paul Pierce, will also be in attendance.
Mr. Jones stated, "DeMarco is a strong young man but reconciling the loss of his grandfather has been difficult. We are asking the press and public to respect his privacy at this time. A second press conference will be called later when more details are available. DeMarco will be available to answer questions at that time."
After he had proofed the story Howard handed it over to everyone and waited for reactions. There were a few suggestions for changes but basically the story would be submitted as written. DeMarco and Jimmie came into the living room to find out if Jimmie's parents had approved his going with them. When he found out they had DeMarco said, "Can we stay at a fancy hotel?"
"Sure," Ian said,
"What about the Crown Regency?" he asked Harold.
"Sounds fine. Let me call them." He made a reservation for the Governor's Suite which has three bedrooms and three baths. He added, "After we stop at my place for some clean clothes we will camp out at the hotel. Howard, we will drop you off at the newspaper office which should be fairly quiet on Saturday afternoon. I assume they will do a new layout of the front page after they call me to verify the information," Paul continued.
Ian said, "There is one other thing I have to do. I want to call my friend at the Holston Police and have him order twenty-four hour surveillance on Chet's place. It will be swarming with reporters as soon as the story comes out." Looking at Howard he said, "No telling what media vultures will try to do to get more on the story."
"You are right!"
DeMarco didn't have clothes for a press conference so the decision was made to stop at the J Crew at the Capital City Mall to buy clothes. Ian packed a sport coat and tie. In an hour they were ready to go. They took two cars - Harold's car since he and Jimmie had to return to Holston for school on Monday. They would also take Paul's car since he would stay in the Lexington after the press conference to begin to work on the details of the asset transfer. Ian decided that he and DeMarco would stay out of Holston for a few days until the news cooled down. Harold would excuse DeMarco from school.
Everything went as planned. The headline came out as the "Power Ball Mystery Winner Dies." The press conference which was held at a conference facility owned by the lottery authority occurred at 3pm with TV, radio and print media in attendance. DeMarco sat quietly at the news conference. Ian had to say too many times, "That just hasn't been decided yet," and, in fact, many decisions had not yet been made.
After the news conference Ian suggested that DeMarco should stay out of school the remainder of the week. He and the other men had discussed several options that he wanted to share with DeMarco. He wanted DeMarco's input but knew the adults were going to make most of the decisions. He reserved a car to drive DeMarco and him back to Holston to his home. He called Harold and asked him to bring DeMarco's assignments so he would not fall behind. He was not sure how interested DeMarco would be in school after he found out how wealthy he was. He and Harold decided to act like school was not an option. They both hoped DeMarco would willingly comply.
Once back in Holston DeMarco wanted to stop at Jimmie's. DeMarco ran inside. Mr. and Mrs. Stein approached the car in the driveway. Ian could tell from their facial expressions that something was wrong. Mr. Stein reached out his hand in greeting so Ian figured that he was not the issue. Mrs. Stein said, "Mr. Jones, come in. We know you have had a long day."
"Sure, but only for a couple of minutes. DeMarco and I have to get going."
"That is what we want to discuss with you." After they were comfortably seated in the cozy living room decorated in floral patterns Mr. Stein said, "We saw the press conference and the TV cameras on DeMarco. We are aware of the immense responsibilities you and Mr. Rice have had thrust upon you since Mr. Wilson passed away. We want to help any way that we can. Geoffery and I would like to have DeMarco come live with us. He and Jimmie and so good for each other." She paused, "Yes, they told us they are gay and boyfriends. That is a bit disconcerting but after the initial shock we both acknowledged what we had suspected. We are pragmatic and understand that youthful romances might not last…more than a month." There was soft laughter all around.
Before Ian spoke the boys came in. He decided what he was going to say to Mr. and Mrs. Stein could be said to the entire group. He started, "Thank you for your offer and I will discuss it with DeMarco." "
Discuss what?"
"DeMarco, Mr. and Mrs. Stein have offered to have you live with Jimmie as part of their family. But before you tell me your preference I have requested that Mr. Rice bring your assignments to my house for the remainder of the week until we, including Mr. Rice, discuss various options. Jimmie is welcome to come over after school everyday if he wants to."
DeMarco's protest was unexpected, "I can't do that because I have track practice for the meet on Saturday. Jimmie and I have been training for long distance runs."
"OK, OK, but, at least, stay home tomorrow. Can Jimmie skip school, too?"
"That is a decision for the Steins, not us." They looked at each other but Jimmie solved the problem and said, "I can't, stupid, I have that algebra test tomorrow."
After more small talk Ian said, "DeMarco, let's go to my house. Maybe Mrs. Stein can bring Jimmie out after school. If you aren't available I know that Harold is coming out. Jimmie could ride with him." The Steins graciously declined Ian's invitation but did accept one for dinner on Friday night. It was decided that Jimmie would ride out with Harold.
The driver stopped for a quick meal at 'Mickey D's' before driving out to Ian's. DeMarco said, "You do pretty good with microphones and cameras stuck in your face."
After a quick shower they were both asleep in five minutes. Ian cancelled all his appointments in anticipation of DeMarco being home for the week . But with DeMarco going back to school on Wednesday that meant a great deal had to be packed into one day.
DeMarco didn't show his sleepy face until ten o'clock the next morning. He walked into the study where Ian in his running clothes was reading the newspaper. DeMarco had not noticed his morning woody sticking out of his boxers. He nonchalantly pulled at his boxers to pull his significant dick inside. "What's up?"
"Other than you. What can I get you for breakfast?"
"You have orange juice and Frosted Flakes?"
"As a matter of fact I do. Frosted Flakes is my favorite."
"They're kid's cereal!" he laughed.
Getting the breakfast items together Ian said, "DeMarco, there are some things that we must discuss so I can get legal things in the works. First, if you accept Mr. and Mrs. Stein's offer what happens if you and Jimmie decide to break up."
"That won't happen because we want to be together our whole lives. But I do know what you are saying. If we do breakup why can't I come live with you or Mr. Rice?"
"You're always welcome here. I can't speak for Harold."
"I do want to stay with the Steins but come out here to swim and play, if you know what I mean. Their house is pretty small."
"We could offer to build an addition for them."
"I hadn't thought of that. Wouldn't that be expensive?"
"Yes, it would but with your lottery winnings you could offer that instead of offering to pay for your room and board."
"Good idea."
"We can discuss with the Steins on Friday night. If they accept your offer I still have to get them registered as foster parents. That way they can make medical and other important decisions and be protected. Harold will remain your guardian.
"Second, I am concerned about Mr. Wilson's house. I would like your permission to put it on the market and sell it."
"That is fine with me, I really didn't like having to share the bathroom anyway. Since the door didn't have a lock Chet was always forgetting to knock and just walked in to pee when I was in the shower or on the can."
"I will call a realtor today and you will have to sign the listing with Harold co-signing."
"What does that mean—co-signing?"
"Well, my friend, when legal documents have to be signed like selling the house your guardian, Mr. Rice, has to co-sign until you are eighteen years old. You are considered a minor until you are eighteen. The law assumes that you need adult guidance in making these decisions."
"That is fine with me. I have to use the toilet. I will be back in five minutes." He was gone longer and Ian could hear the shower. DeMarco returned wearing in his running clothes. "I decided I better run when we are finished since I have track practice tomorrow."
"OK, a few more issues that you can think about as you run. The state lottery board has given you two options to receive the money that Mr. Wilson won and you have inherited. The options are as follows: take the money in one lump sum or take it evenly divided over twenty or more years. Harold and I have discussed this and we recommend that you take it in one lump sum which will be a lot of money, over $50 million."
"You're shittin' me."
"No, my friend, you are a very wealth young man."
"Whoa, that's a lot."
"If you take the lump sum you will have more discretion in terms of how it is invested. Having the government manage your money is the more conservative approach but Harold and I think that taking the lump sum will give you more latitude when you are older. You may not know much about money management now but I hope you really want to learn about investing and growing your money. There is no need to answer right now but we will have to make that decision soon."
"I want to give Jimmie an I-phone and an I-pad for his birthday. Can I do that?"
Ian smiled, "I suggest you get the same for yourself. When is Jimmie's birthday?"
"It is this weekend, Sunday, I think. Also, I want to buy a friggin' hot car when I am sixteen."
"We will discuss that when the time comes. I suggest we go to Best Buy in the Capital Mall later this afternoon so we can get the gifts for the party Friday night. You can surprise Jimmie a day or two early."
"I thought Jimmie and Mr. Rice were coming over here this afternoon."
"You're right. I suggest that you do your run, shower and we will go for a late lunch and hurry back. I will call Harold and tell them to wait for us. We will have dinner together and he can take the two of you back to the Stein's tonight. That will make it easier for you getting to school tomorrow morning."
"One final thing that I want you to think about. The lottery officials, Harold and I suspect that when Mr. Wilson's children find out he won the lottery they will try to get the money. His will and legal stuff are all done correctly so they have not right to the money. However, they could make trouble for you so we have a suggestion."
"They didn't even come to his funeral."
"Yes, we know and don't know who they are except for his one sister. Anyway, we suggest that we make an offer of $50,000 to anyone who can prove they are Mr. Wilson's child with the stipulation that if they take the money all further claims they have to any of Mr. Wilson's assets are vacated."
"What do you mean 'vacated'?"
"I mean they legally can't come back for more."
"OK, how much money are you talking about?"
"I have asked my friend from the police department to go Coffeeville to speak to his sister to get the names and any information that she may have. To answer your question we may have to spend $300,000. We can discuss when we hear back from my friend."
DeMarco scowled but didn't speak until he returned forty-five minutes later. He took off his sweaty tank top to reveal a well sculpted fifteen year old chest that was sprouting curly ringlets under his arms and on his chest. He wasn't smiling when he spoke. "I hate to think of giving anything to Chet's kids. They were mean to him. When he was sick they never came to visit. One of them, I think his name was Nathan, kept hounding him for money which he didn't have. It makes my stomach knot up to think of giving him money."
Ian could understand his anger but wanted to ward off trouble if possible.
"I want to dump these wet clothes in the laundry room. Where is it?"
"Through that door. Put them on the washer and I'll wash them with some things I need to wash."
DeMarco walked in with his naked body glistening and his hands cupped in front of him. "I'll be ready to go the mall in fifteen minutes. Hope you don't mind me being naked but I feel so at home here. I don't think I could walk around the Stein's house naked. That is why I wonder if I should stay with you and not them."
"You have time to decide."
While he was gone Ian called Mrs. Stein to tell her of the plans for Jimmie's birthday party Friday night. She asked if she could bring Jimmie's grandmother and her current boyfriend. Ian agreed. Not five minutes later Harold called to ask if he could bring his friend, Ian's law school classmate, Paul. Ian said, "Harold, is he more than a friend?"
"He is a really nice guy and we are getting to know each other."
"Oh, a friend, with benefits?"
"Not yet, but I am hoping so. What about you? Do you have someone special?"
"No time, no time," to which they both laughed.
At DeMarco's request he had Ian hire Minnie, the woman who'd cooked for him and Chet, to fix her wonderful fried chicken, mashed potatoes and finally light-as-a-feather angel food cake covered with vanilla ice cream and strawberries. Gifts were presented but none got the attention that Jimmie's I-pad and I-phone received. He presented them to Jimmie who timidly hugged him. Ian noticed the disapproving look on Jimmie's grandmother's boyfriend's face. Ian didn't like the guy from the outset but played the role of gracious host. He had heard the fellow was some kind of a financial advisor. There were plenty of stories of lottery winners becoming prey to financial advisors. He felt this fellow could be such a person and would need to be watched.
* * * * *
Two months passed quickly since Jimmie's birthday party. There had been rocky moments but things had gone basically as predicted. Wisely Harold had quickly gathered DeMarco's teachers and coaches together and asked them to be particularly attentive to what they thought was bullying or badgering of DeMarco especially if it related to his money. They were not supposed to confront the situation but report it to Harold who would deal directly with the student. He felt his authoritative position might lessen the attempts by certain troublemaking students.
Ian reported to the probate judge their plan for dealing with Chet's relatives. The judge was in agreement and instructed Ian to proceed. He had three messages on his answering machine from individuals claiming to be Chet's relatives. He also received three letters from other attorneys requesting Chet's will. In each case he responded with the will that he had submitted for probate. Three individuals through attorneys provided adequate proof of their relationship to Chet. The $50,000 offer worked in all cases except one. Chet's sister had an attorney meet with Ian and requested an additional $50,000 for Chet's sister who had major medical problems and was facing eviction from her home. After discussing the issue with DeMarco he agreed and the judge concurred to give her $100,000. They even left open the issue of her coming back if there was a need for more.
In early June the disbursement notice arrived indicating that $54,980,411.13 had been transferred to the Trust of DeMarco Messenger at the 1st National Bank of Holston. On that same day attorneys and financial advisors from Vanguard, Fidelity, Wells Fargo, Templeton Funds and Barclay's met with Harold and Ian in the conference room at the Holston bank. The meeting was attended by the probate judge, the president of the Holston bank and two other attorneys each representing Mr. Rice and Ian, himself. Ian invited DeMarco who declined because he had the regional track meet finals that day. Ian was confident he was doing the right thing for DeMarco.
With the court's approval and DeMarco's concurrence Ian began to pay himself $4,500 per month plus expenses; recommended a similar payment to Harold; authorization of $100,000 to be spent on the Stein's addition and a monthly allowance of $500 for DeMarco. The judge signed off on these expenditures. About a week after the meeting with the financial advisors DeMarco called Ian and asked him if he would meet with Jimmie's grandmother's boyfriend about an idea he had to invest some of DeMarco's money. Ian agreed to meet the man and listened carefully to his proposal. When Ian suggested that investment in vacant land for a new vacation housing project on a lake near Holston was not part of their investment plan the man became irate. He told Ian that he would take his idea to DeMarco and ask for a meeting with the probate judge. Ian invited him to do just that. Fortunately, he did not hear any more from the fellow.
School was about to end on DeMarco's sad, exciting sophomore year. Summer was ahead. He and Harold had discussed a short summer school course called Spanish Immersion that was being offered at a local college. The classes were in the morning and were only for six weeks. DeMarco convinced Jimmie to take the same class which qualified them for AP Spanish in the fall. DeMarco could take driver's education in the afternoon. He would not be sixteen until October but he wanted to buy a car. All adults including Mr. and Mrs. Stein agreed to drive with him as often as possible. Mr. Stein suggested that Ian buy an older car with manual transmission for DeMarco's driver training. Ian bought a lime green Toyota Camry with four speed on the console. DeMarco didn't like the idea initially but got used to shifting quickly. He couldn't wait for Mrs. Stein to pick him up after driver's training so he could drive home. Jimmie couldn't take the course until next winter because he was six months younger than DeMarco.
The Steins's master bedroom and bath addition that DeMarco financed included an enlarged family room on the first floor and a finished basement big enough for a pool table. DeMarco and Jimmie would each have their own rooms but share a large bathroom with dual shower heads. They often slept together but there were times they wanted their own space. They agreed on many things but violently disagreed on the way their bathroom was to be decorated. Jimmie wanted tile all around with a Southwestern flavor. DeMarco wanted a clean black and white tile back splash and shower enclosure. Their arguments about the design went on for weeks until finally Harold sat with the two of them to try to find a compromise. The battle lines had been drawn and both boys stuck to their concepts. He suggested that DeMarco come to his apartment for a couple of days to give the two of them some time to consider a compromise.
Their first evening together DeMarco and Harold met Ian for dinner at Joey's, DeMarco's favorite Italian restaurant. After the decorating controversy was discussed DeMarco said, "Ian, I want to build a private swimming pool enclosure at your house. I want to use some of the $800,000 in the bank in Holston."
Ian looked at DeMarco and said, "You're the man. When do we start construction?"
"Let's call the design firm in Lexington that I read about in the gay newspaper. They support gay events. Let's talk to them first." That was exactly what happened the next day. Ian called the owner and told him what they wanted. He did not tell the fellow who wanted the pool built for fear the price would escalate.
DeMarco and Jimmie resolved their differences over the bathroom by searching through a dozen design magazines that Ian had procured. They found a picture with rustic tiles in the shower matched with variable sandstone colored tiles for the sink backsplash while sitting at the Ian's kitchen table. This was followed by a discussion of the new pool enclosure. Since Ian was the beneficiary of DeMarco's gift he offered few suggestions except that he'd love to have an outside kitchen where the food for parties could be prepared. By the time Jimmie and DeMarco finished the design the pool was an Olympic pool with hot tub and sauna. There would be a cabana with a big round fire pit. Ian was surprised that the boys knew so much about pools. He told them he would speak to the designer the following day. DeMarco told Ian to tell the contractor they would get a twenty-five percent bonus if the work was finished by August 1 -- only five weeks away. Ian agreed and was amazed at DeMarco's business sense. The project went quickly because the designer learned about DeMarco and suspected that cost overruns would not be a problem. Little did he understand DeMarco.
The architectural drawings were ready by the following Monday. Since Ian's house was in the county no building permits were required so the construction could begin. Ian did call the county fire marshal to inquire what the pool would do to his fire insurance rates and found that there would probably be a 35%-50% reduction. As DeMarco and Jimmie got into Ian's car to go their Spanish class the earth moving equipment was coming up the driveway. DeMarco gave Jimmie a high five.
Unbeknownst to the boys a meeting was held in mid-June with the Steins, Harold and Ian. The purpose was to assess DeMarco's adjustment. The general impression was that things were going as well as anyone could have hoped. Harold reported that he had engaged and paid for himself two young male teachers to be around when DeMarco and Jimmie were in attendance at summer parties. Bullying and intimidation seemed to be the group's biggest concern but he also wanted them to report unrecognized adults who might kidnap DeMarco. There was some minor bullying reported but nothing serious. There was plenty of discussion about DeMarco's car. He wanted a bright red BMW 355 convertible. They knew that overzealous police would target the car wherever DeMarco went. They would explain and, hopefully, convince DeMarco that a hard top with a more muted color was better. It was Mrs. Stein's job to see if that could be accomplished.
Mr. Stein discussed DeMarco and Jimmie's developing personal relationship. He said, "Those two guys are like minks. Excuse me but how much sex can two guys have?" There was laughter. He continued, "I am going to insist that the two of them get tested for HIV and AIDS. I will leave it up to them to get it done but I will ask to see the results. I don't know if they are with other friends we don't know about."
Mrs. Stein said, "I worry so much that one or the other are going to do something to really hurt the other."
Harold said, "We should frankly talk to them and be on the look out for disturbing signs. I personally have not seen any concerning signs but at their age things can turn on a dime." Mrs. Stein reported that she was so excited that they would be in her new master bedroom by mid-July. Ian reported on the pool project and said, "I suppose you know DeMarco and Jimmie have already told me the pool is definitely 'clothing optional'."
"Do you think that includes mothers and daughters?"
"I don't know but we better ask them."
"No, don't ask them. I am going to scare the pants off my son when mom comes into the pool topless. I could do more but I think topless is enough."
August 3 arrived and the pool and landscaping were ready. DeMarco and Jimmie planned the fancy decorations, party food and invitation list for the inaugural party. The time came and doorbell began to sound. Guests were met by a gorgeous black male model in a see-through, skimpy tank top and square cut gold lame swim suit. The guest list included four other gay friends and two lesbian couples from the high school. The group stood apart as other guests arrived. They were noticeably uneasy when Harold arrived. He went up to the group and introduced his friend, Paul. His greeting broke the ice. The shocked look on their faces made DeMarco laugh. The adult contingent included two couples that were close friends of the Steins. Ian had invited the bank president who he knew had interest in boys. The pool designer and his partner came plus the contractor in a red silk shirt so tight it looked like it was painted on. It was difficult to tell where the shirt sleeves stopped and the tattoos began.
Food and drink was served from the shiny outdoor kitchen by two waiters dressed in black Speedos and a bowties. The high schoolers were told in no uncertain terms they could not have alcohol. There was no argument but the smell of weed intermingled with other smells. About an hour into the party with the shimmering strobe lights flashing over the surface of the water DeMarco stepped to a microphone that the greeter had attached to the sound system. "I want to thank everyone for coming to the opening of Ian's swimming complex. Jimmie and I will initiate by diving in. We will be naked because this is a clothing optional pool by my declaration. If you don't want to be seen as you entered the world we will still love you. Excuse us while we prepare."
He and Jimmie stepped into the pool changing room and did not notice that Mrs. Stein and her good friend Emily slipped into the house to change into topless swim suits. There was nervous shuffling by everyone except Ian who stepped out of his shorts with only his bright pink thong on. With his cell phone camera he waited for the boys with masks covering their faces dashed across the deck and jumped into pool. Moments later Mrs. Stein and Emily walked calmly up to the edge of the pool and waited for the boys to come up. They intentionally lifted and dropped their boobs and jumped into the pool. Jimmie screamed, "Mom, what are you doing?"
"Swimming," she calmly called back to him. Ian jumped in as the other guests were deciding what to do. Over the following fifteen minutes all the boys and men got into the water. One girl couple stripped to their underwear. The other lesbian couple and two of the wives decided not to swim but sat close to the edge of the pool with feet dangling in the water.
With Jimmie straddling his neck DeMarco challenged others to a jousting contest. Harold and Paul challenged them and easily conquered them. Then Emily climbed up on Mrs. Stein's shoulders and starting pushing and pulling. The boys were polite and let the women win. By 11:30 everyone had left except the core group. Jimmie with a towel wrapped around him said, "Mom, why did you embarrass me?"
"DeMarco said it was clothing optional so I decided to go topless. I like my breasts, don't you?"
"Yes, I guess, but in front of my friends?"
"Do I detect a double standard here? It is OK for you to show your stuff but not for me?"
After an agonizingly pause Jimmie said, "OK, I get it. Will you swim naked with us now?"
"If you ask me nicely. I would like Ian, your dad, Harold and Paul to swim naked with us. Oh, and DeMarco."
"OK, everyone, if you are willing let's do it one more time." Throwing off clothes and towels everyone was in the pool in one minute. This only lasted a few minutes because it was late. The Steins drove home with the boys because Harold and Paul were staying in Ian's guest room. That night changed the environment at the Steins for Jimmie and DeMarco. From that point on their suite at the Stiens was clothing optional. That was fine with the parents who were more laid back.
After all the lights were extinguished Ian lay in his bed alone. He had a fabulous new addition to his house and he had no one to share it with. He thought he could hear Harold and Paul getting into each other. He was happy for them. He had to decide if he wanted a partner either male or female as he had had both in the past. He was restless and went downstairs for some milk and piece of left-over cake. As he stood naked in the kitchen he heard noise in the laundry room. He opened the door to find Howard moving laundry from the washer to the dryer. Ian said almost scolding, "Howard, why are you doing laundry this late."
"I couldn't sleep so I came up looking for something to do."
"Thanks for cleaning up after the party, by the way. Can I speak to you when you are finished?"
"Sure, let me finish." Howard came into the kitchen and was unconcerned about his boss's nudity. "What's up?"
"Do you know how to manage the pool? I think I need a pool service?"
"I don't but I could learn. Why don't you ask Jim's Pool Service to come out and teach me? That way we can keep the expenses down. I am so glad DeMarco convinced you to put in a salt water pool."
"That's a good idea. I'll call Jim's tomorrow. You will be around?"
"Yes, I'll be here. " Howard paused and looked at Ian. "I would be happy to take care of your situation." Ian had not noticed that his dick was sticking straight out.
He blushed, "Sorry about that. I think it must have been the cake."
Howard laughed, "You had the cake and I get to eat it."
"I don't expect you to if you don't want to. But I think I need a little attention. You want to come up to my bedroom?"
"What better place?"
Ian walked ahead of Howard with his stiff dick flipping from side to side. Once in the room Ian stopped not knowing quite what to do. Howard got down on his knees. "No, Howard, I want you naked, too."
"OK, you are the boss." Howard pulled his tee shirt over his head revealing his scar on his barrel-like chest and side. He kicked off his flip-flops and removed his shorts in one fluid movement. He was covered with thick brown chest hair. His dick was big around but short and uncut. He grabbed Ian by the hips and sat on the footstool in front of Ian's favorite chair for reading. With a gentle tongue he touched the tip of Ian's dick. Ian jumped at the sensitivity. Slowly Howard proceeded to lick and suck on Ian's cut crown. His hands were gently kneading Ian's butt cheeks. Ian was thoroughly enjoying the sensations he'd long missed. Howard pulled one of his hands away. Ian looked down to see Howard spreading his precum over his own dick as he stroked himself. While Ian wanted the experience to last he could feel that it wasn't going to. Just as Howard touched his ball sack he exploded into Howard's waiting mouth. Howard kept the pressure up by continuing to slide up and down Ian's cock. Ian was moaning but didn't move while he held onto Howard's head. Without Ian's assistance Howard brought himself off catching his cum in his hand. Ian watched the copious amount Howard produced. Without speaking Howard got up, wiped his sticky hand on a face cloth, picked up his clothes and turned to leave. Ian said, "Howard, thank you, but you know that I don't expect that kind of service regularly."
"I am happy to help out whenever you need a handy man." They both laughed.
Summer school was ending in a couple of days and the boys were going to be without much to do until fall sports began. The usual pattern was for Mrs. Stein to let DeMarco drive to Ian's on Tuesday and Thursday. Howard would have sandwiches or salads prepared and find ways to stay out of sight as the boys played outside by the pool. He watched them making passionate love more than once. They were totally uninhibited even when they had other friends, even girls, over. One afternoon Ian who was not clued in on the ritual came home to six boys playing volleyball in the pool. He stood out of view as they had group sex on a double chase lounger all without protection. He remembered the conversation about being tested for HIV and AIDS and knew the conversation had to come up again. As things were cooling down with several boys back in the pool Ian stepped out. DeMarco came running up to a somber Ian. "What's wrong?"
"We told you no sex without protection."
"Sorry, in the heat of the moment."
Being stern and fatherly, Ian said, "DeMarco, gather your friends over by the cabana -- dressed or naked I don't care." Moments later the six were gathered and Ian said. "Guys, I watched the orgy a few minutes ago." There was much shuffling and looking at the ground. "How many of you have been tested?" All six had hands up. "How recently?" This began a dialogue that ended with Ian saying, "I do not want your parents blaming my pool for someone catching a disease." They all agreed to meet the following Tuesday to go for testing in Lexington. The explanation to their parents was a pizza birthday party followed by paint ball.
Ian explained the situation to Harold who totally agreed and said he would drive. He thought it wise that he get tested as well. Ian looked at him, "You and Paul?"
"Frequently, and without protection. I have gotten careless and I want to be sure because I do not want to do anything to hurt Paul. He is a keeper."
"OK, off to the city we go." The group did eat pizza and play paint ball but only after the blood was drawn. DeMarco not only paid for the tests he donated $1000 to the health center. The administrator spoke to the boys about unprotected sex and agreed, counter to the center's standard policy, to call Harold and give him the results. A personal appointment would be required if someone tested positive. DeMarco was cavalier about the event and it turned out he was correct. All six of the boys and Harold had negative tests that were reported about a week later at Ian's pool. There was sex that afternoon but it was protected. It was agreed that they would be tested every six months just to be sure.
Shorty after the trip to Lexington DeMarco started talking about a family vacation for Ian, Jimmie, the Steins, Harold and Ian. Ian suggested Disney World but DeMarco thought that was too childish. A Rocky Mountains hiking trip was suggested. He thought that was too much work. Out of the blue he said, "Let's go to New York City." He wanted to see Broadway shows and go the Statue of Liberty. When he made his decision everyone was sitting naked around the pool so no one had their calendars. DeMarco asked that everyone get back to Ian with their best dates in late July. A couple of days later Ian called DeMarco's I-phone to report that it looked like the last four days of July would work. However, Mrs. Stein wanted to pass because she was busy supervising the final stages of decorating the new addition. Harold had a meeting in San Francisco all that week and he and Paul were going to stay a couple of extra days and drive into the wine country. So, the New York trip would only include four.
Ian left it up to DeMarco to select the hotel. This led to DeMarco and Jimmie spending hours on the internet investigating hotels. They decided on the newly renovated Millennium Hotel on Times Square. He called and reserved a suite with two bedrooms - one with a king bed for he and Jimmie and one with two queen beds for Geoff Stein and Ian. Since Ian was controlling the expenditures he decided to let DeMarco make the arrangements and he would simply pay the bills. DeMarco reserved first class tickets for the group on Delta Airlines into LaGuardia Airport. At Harold's suggestion he reserved a car from Empire Limos to take them to the hotel. He bought the best available tickets to Priscilla, Queen of the Desert and the Lion King. He would ask at the hotel concierge for a five star restaurant recommendation. He and Jimmie found a gay tour company that focused on important gay sites in SoHo and the Village. He called and reached a fellow named Chad who agreed to be their escort both day and night if DeMarco wanted. He decided to reserve the daytime walking tour and decide about the escort idea later. Chad asked how old DeMarco was and he reported that he was 15, Jimmie was 15 and there were two men. Chad said, "DeMarco, I assume you are gay or you wouldn't have called me, right?"
"Yeah, three of the four of us are gay and Mr. Stein isn't. He is Jimmie's father." After he said what he said he realized he didn't know what Ian was.
Chad said, "I have to assume he is OK with a gay son."
"He is cool as is Jimmie's mom. I live at their house." The conversation ended with Chad agreeing to meet them at the hotel on the morning of July 27 at 10am. DeMarco agreed to a price of $200 which did not include lunch.
They arrived without weather or other delays on Wednesday evening and ate dinner at the hotel. At 10am the next morning they found Chad in his multi-colored shirt near the concierge desk. Chad had purchased subway tickets for the group explaining to DeMarco it was easier and faster than taking a taxi. Ian and Geoff smiled as they watched the boys look in one direction or another at the buildings and the people of New York. Homeless people walking side by side with men in suits carrying brief cases. Women in high heels followed by a nanny pushing a pram. Everyone seemed to be rushing. When they came out of the subway they were on Bleeker Street in the Village. Chad showed them Stonewall which was only a site since the bar that started the gay revolution was gone. The day was hot but not unbearable so they walked up to Union Square and ate lunch at a café filled with young gay guys. All four were totally into the environment.
At lunch Chad suggested a ride on the Circle Line which would allow them to see some of New York's sites that were easier to see from the water. Since that was a half-day adventure they decided to do that the following day if the weather was good. The remainder of the afternoon was spent uptown and in Central Park. The men were tired and requested that Chad bring them back to the hotel. DeMarco and Jimmie reluctantly agreed. They had Priscilla tickets that evening. Back at the hotel they opened the double doors to their suite to find a huge bouquet of flowers on the entry table. DeMarco opened the card and read "Enjoy your first trip to New York. I know you will return many times. Harold (Mr. Rice)." Within minutes the boys were stripped to their new Christian Boy briefs that they'd bought that morning at a gay clothing store called the Pride Factory. They'd each bought six pair of skimpy, colorful briefs. They decided that their baggy boxer days were passed. Ian bought a pair of not-quite-so- brief briefs while Geoff had bought underwear that looked like a jock strap. The boys made the men model their new underwear. Geoff was reluctant but with encouragement showed how the straps up the back highlighted his shapely butt. Ian insisted on pictures which he took on his I-pad. This led to the boys taking off and putting on their new briefs so there were naked and clothed pictures of everyone including Ian.
With everyone in their new underwear room service was ordered and delivered by a tall Latino man. The waiter was greeted by DeMarco. He said smiling, "New, I bet."
"Got'm today and they are so cool." The man set up a table with linen and distributed the meals. The boys had hamburgers, Geoff ordered pasta and Ian had a heart healthy salad with chicken. DeMarco talked to the waiter as he worked. He handed DeMarco a folder containing the bill which he signed including an extra $20 tip above the exorbitant total. Since the waiter had only seen Jimmie and DeMarco he volunteered his name if they needed anything else. He also gave them a card with the number of room service and told them to call when they are finished. His final gesture was a wink to DeMarco.
Priscilla was fantastic and lasted until 11:00pm. The boys were ready to keep going but the men were ready to call it a night. They were not about to let two teenagers loose in Times Square. The boys turned on the 62" flat screen immediately when they got into the room. They quickly shed clothes and settled into watching wrestling. The men excused themselves to their bedroom and pushed the door to keep the noise from the wrestling away from them. They did not close their door completely so were aware that the boys had turned the lights off. DeMarco walked to their door and silently waved Jimmie over. They could see Ian was in the bathroom brushing his teeth when Geoff came up behind him and put his arms around Ian's naked mid-section. Ian kept brushing but began thrusting his butt into Geoff's cock. Jimmie tried to pull DeMarco away from their spying but he wouldn't go. Jimmie stayed because he didn't want to miss what might happen. He was nervous because he'd never suspected his father was interested in men. They kept spying until both men got into the shower together. The boys quietly closed the door completely and went to their bed. Jimmie was concerned, "DeMarco what do you think? Do you think mom and dad will get divorced?"
"No silly. They are just playing in the shower. That does not mean anything except men getting each other off. In the morning we will see if both beds are messed up." With that they kissed and snuggled for a couple of minutes before falling into deep sleep.
The men were up by nine but didn't see the boys until after 10am. DeMarco called room service again and the Latino waiter brought their breakfast. This time Ian in a hotel-provided bathrobe opened the door for the surprised waiter. He surveyed the room to find the boys in underwear and Geoff in another bathrobe. There was light banter ending with the waiter wishing them a good day. The boys retreated to their room to dress. In the bathroom Jimmie said quietly, "They slept together even though both beds were messed. The pillows on one bed had not been touched."
"Jimmie don't worry. They are just having fun."
"I hope they used protection," he said half seriously and half laughingly.
"I bet they just sucked each other off. Let's see how mellow they are today." Their day included a trip around Manhattan on a Circle Line tour boat. They saw skyscrapers including the new Freedom Tower on the site of the World Trade Center. The boat trip was followed by a light lunch at a sandwich shop near the wharf. Before they left the hotel DeMarco spoke to the concierge about getting a restaurant reservation. Being that it was for Friday evening they were limited. They decided on a restaurant that served Kobe beef on Madison Avenue. Ian was sure the prices were going to be outrageous but the trip was DeMarco's treat so he didn't say anything.
As the boys suspected Ian and Geoff were relaxed and playful with the boys and each other. Occasionally Jimmie would look at DeMarco and smile acknowledging their secret. Before dinner DeMarco called Chad and inquired if he was available to take them around on Saturday night after they saw Lion King. He said he had dinner plans but would be available after the show. DeMarco specifically wanted to go to a gay bar that teenagers could go to. Chad said, "I don't know any but will find out by tomorrow night. DeMarco had read about them but didn't have a name to recommend.
Dinner Friday night was fantastic and they were served by a gracious waiter who doted on the boys. When he finally brought the bill he was surprised that DeMarco took the bill and pulled out his credit card. The man stood awkwardly as DeMarco added 20% to the already outrageous bill. He smiled as he took the leather folder. As they rose to leave the man came to DeMarco and specifically thanked him for coming.
Saturday was busy with a trip to the Statue of Liberty followed by late lunch, dressing for the show and the entertainment afterward. After the show Jimmie spotted Chad waiting in the lobby. He had a car waiting so hailing a cab was not necessary. The driver drove down Broadway to a bar named the "Cheshire Cat" in SoHo. It was definitely a long-haired, young crowd with many piercings. The three men were out of place but found a corner booth and let Jimmie and DeMarco watch and eventually dance to the loud thumping music. After an hour the boys had enough and to the relief of the men and Chad were ready to go. Back at the hotel Ian invited Chat to have drinks in the bar. The boys were allowed to have soft drinks. DeMarco asked Chad, "What is it like to be gay in New York?"
He smiled and said, "It seems pretty normal to me. We work, have a lot of fun and don't have to worry much about people being nasty because we are gay. I hold hands with my boyfriend or give him a kiss and no one seems to care. That probably isn't that easy where you live."
"Not in our high school but our principal is gay and watches out for us. There is definitely no bullying. He will bust someone's balls if he hears anything like that."
Chad hesitated then asked, "DeMarco, I couldn't help but notice that you pay for everything. That's usually the father's job. I don't mean to be nosey but it is unusual." DeMarco looked to Ian hoping he would have an answer.
Ian spoke, "Chad, we know it is unusual but DeMarco invited us to come to New York and made all the arrangements. Unfortunately his grandfather, his only relative, died recently and left him quite a bit of money. I manage it for him but he is very capable of doing it himself except the government says he has to have legal oversight until he is eighteen."
"That makes sense. Thanks for the explanation."
"I live with Jimmie and his mom and dad. Ian is my advisor. Jimmie and I had the wild hair of wanting to go someplace before school starts. New York seemed like the right place. You have made it special for us. So do you have a boyfriend?"
"DeMarco, I have more than that. I have a husband. We were married as soon as marriage became legal in New York. He is a lawyer and I run the tour business and a small escort service."
"What is that?"
"Well, there are men and some women who like to be seen with handsome guys at parties and going out. They call me, I email them pictures and a short bio on the men I represent, and they let me know who they would like to go out with."
"Do your customers want to have sex with the escorts."
"Some do and some don't. Most of the men I represent don't want to prostitute themselves but some do because the money is pretty good." The group listened and asked a few more questions before Chad excused himself. Nothing more was said as Ian and Mr. Stein went into their bedroom and left their door open. DeMarco and Jimmie did the same. Neither couple could see what the other was doing but there was definitely lovemaking noise.
Their flight home was on Sunday afternoon. The car service picked them up at eleven for the twenty minute ride to the airport. The conversation turned to planning the next trip to New York. The men were as anxious as the boys to return. Mr. Stein said to Jimmie, "Next time your mother has to come. She would love to take you to the Metropolitan Museum and the Guggenheim."
"Great when can we come back?"
"There are so many places to visit. Let's try a couple of others before we come back to New York."
There was one more blow-out party at Ian's for forty, mainly high school juniors. Since everyone knew the pool was clothing optional a few burly football player types took off their surfer trunks in the pool and mooned the girls but for the most part the party remained clothed. There was talk about looking for colleges and going into the military service. The adults watched comfortably from a distance but were pleased that they did not notice drinking or drugs. The few smokers were told by DeMarco to leave the pool area and were shunned to the driveway. At eleven Harold came out and told the group to get on their way home to avoid breaking curfew. There were moans but DeMarco's friends were not the ones Harold worried about. He told the footballers he was going to be at practice in the morning to watch them workout. The cheerleader types had their practice scheduled in the afternoon.
DeMarco and Jimmie had asked Harold when they were sophomores if they could start a gay and lesbian support group. He told them at the time he wanted to assure the school board that he personally would chaperone the club. He agreed that they could organize a group. He asked DeMarco and Jimmie not to mention his sexual preference around school. They understood that adults are different from kids about such things. Their junior year was ready to begin.
End of Part I
Author's note
The story of DeMarco and Jimmie will continue in the future as they start life's adventure. Readers are reminded that the story belongs to the author who reserves all rights and privileges. The author wishes to thank Cole Parker for his editing and helpful suggestions. The author welcomes comments and suggestions about how the boys' lives might evolve. Please let me know at rawlingbros@gmail.com. If you like this story while you are waiting for the next installment you might read other stories written by me on AwesomeDude.com